Presentation Night 2019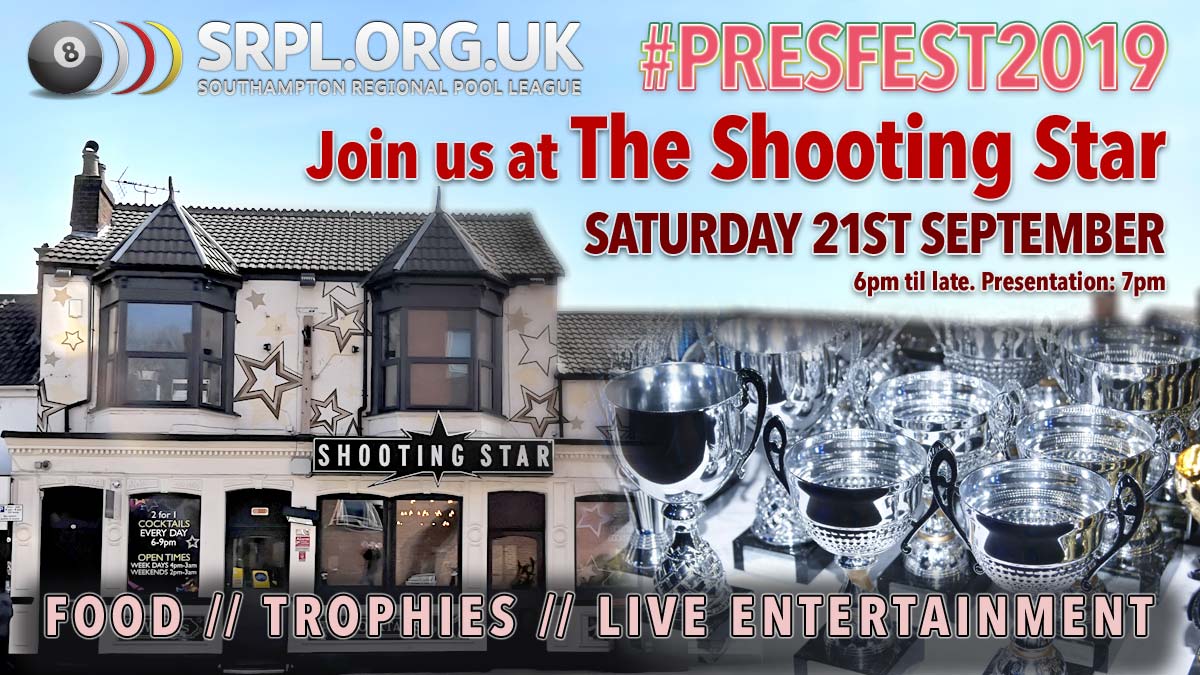 Thank you to all those that joined us at the Shooting Star on Saturday 21st September for our Presentation Night to celebrate the Winter 2018/19 and Summer 2019 seasons.
In an SRPL first we presented the trophies in the large garden. As always, the event was open to EVERYONE whether you're collecting a trophy or not and plently were there til the wee small hours! Another successful event, all courtesy of the SRPL!
Photos of the night are here on the Facebook group.
Posted: September 23rd 2019
---